"Are the pharaonic works, that are built all to weight, architectural wonders to the service of who pays more".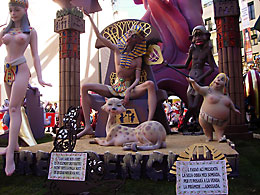 "Pharao here presents his dreamed work, he finally will put on sale, the back-to-back... pyramid".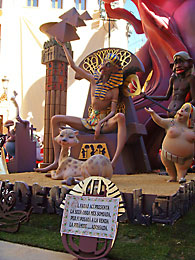 "All we are Pharaohs who we will go down in history, by constructions almost unnoticed".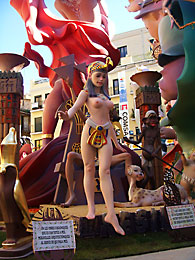 "When the air blows strong is a destructive element, undergoing all the bad luck of loosing the nest".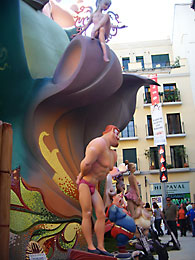 "The time no longer pardons nor the honey makes miracles, only a little silicone can smooth out the skin".
"All we know what humans, by means of the surgery, from the younger to the older want a fantasy body".
"Bears, penguins and birds, seals, reindeer and vixens will look for tropical climates in lusher lands".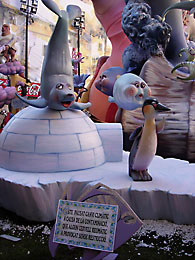 "This slow climatic change caused by contamination, that some rheumatic brain, has caused without restriction".
"After a long trip, in Miami they will settle down, knowing that the good weather, soon will kill to them of hunger".